PDC leadership is comprised of 5 commissioners and the executive director. Members are appointed by the governor and confirmed by the senate. No more than three members shall have an identification with the same political party. Commissioners are not full-time state employees. The Commission meets, usually in Olympia, on the fourth Thursday of each month, except during November and December, when a combined meeting is scheduled for the first or second week of December.
Fred Jarrett - Chair
Commission term: April 2019-December 2023
Commissioner Jarrett retired in late 2018 following nearly a decade as the Senior Deputy County Executive where he led the executive branch of King County government, the King County Executive Leadership Team, the Executive's Best Run Government Initiative and improvements to local and contract public service delivery. He was awarded the King County Executive's first leadership award for his work. Previously a state senator, Commissioner Jarrett also served four terms in the state House of Representatives, after stints as Mercer Island Mayor, city council and school board member. He also had a 35-year career at The Boeing Company.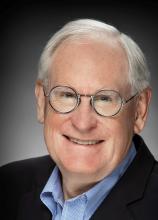 Nancy L. Isserlis - Vice Chair
Commission term: January 2020-December 2024
Commissioner Isserlis is a lawyer with Winston & Cashatt, where she focuses on insolvency, restructuring and commercial practice. She rejoined the firm in 2016 after serving four years as Spokane City Attorney. Isserlis has been in practice in Spokane since 1981. She served as the Regional Directing Attorney for Columbia Legal Services for five years and, more recently, as a board member for Pioneer Human Services and the Endowment for Equal Justice. She is a past member of the Washington State Bar Association Board of Governors and past chair of the Spokane City Ethics Committee. Isserlis is well versed in campaign finance law and disclosure, having chaired or managed dozens of campaigns.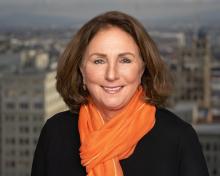 William Downing - Member
Commission term: January 2018-December 2022
Commissioner Downing retired from his 40-year public service career in early 2017. Following 12 years in the office of Prosecuting Attorney Norm Maleng, he served for 28 years as Judge of the King County Superior Court. During this time, he worked to enhance public understanding of the law as longtime Chair of the Washington Pattern Jury Instructions Committee and the Bench-Bar-Press Liaison Committee. He also has written numerous high school mock trial cases for the YMCA as well as op-ed pieces and book reviews focusing on legal issues. Downing has been named a "Distinguished Alumnus" of the University of Washington Law School and has received the Williams Nevins and Robert Utter Awards for promoting ethical and democratic values. In 2018, the Council on Public Legal Education presented him with its "Flame of Democracy Award." He is currently doing part-time work as a mediator and arbitrator with JAMS. He and his wife, Laura, reside in Seattle and have an adult son, Sam.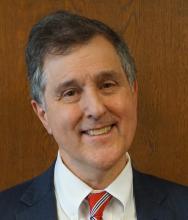 Allen Hayward - Member
Commission term: October 2021-December 2025
Commissioner Hayward, longtime former legal counsel for members of the state House of Representatives, joined the Public Disclosure Commission in 2021. Hayward's interest in the work of the PDC dates from the agency's early days. As a student at Willamette University in 1974, he wrote his senior thesis on Initiative 276, which established campaign finance disclosure and public records law in Washington.  He began his career in the House as counsel for the House Republican Caucus in 1979. In 1980, he became attorney to the Republican Co-Speaker of the House, and over the next 32 years continued to work as a senior legal counsel for House Republicans until retirement in 2013. In 2014 he published a book titled "My Ride: The people, procedures and politics of lawmaking at our state capitol." Hayward, an Olympia native, lives in Tumwater.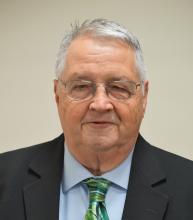 Jocelyn Cooney - Member
Commission term: February 2022-December 2026
Commissioner Cooney,  a senior deputy prosecuting attorney in the King County Prosecuting Attorney's Special Assault Unit, joined the Commission in 2022. Her professional background includes work as a judicial law clerk in the Tulalip Tribal Court, and internships in the state Attorney General's office and with the U.S. Attorney's Office in Seattle. A graduate of Seattle University School of Law, she was named the 2012-2013 Native American Law Scholar by the university. She is an enrolled member of the Choctaw Nation of Oklahoma. During her undergraduate studies at the University of Washington, she worked on issues pertaining to sexual assault and domestic violence and co-founded a group called Students Against Sexually Exploited Youth.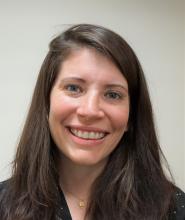 Peter Frey Lavallee - Executive Director
As Executive Director since June 2017, Peter has overseen a period of rapid growth and reform at the Public Disclosure Commission. He worked closely with the Legislature and Governor's office to secure new resources and tools for the agency, modernizing its operations and fostering its mission to promote confidence in the political process. Prior to joining the PDC, Peter served as Communications Director and co-chair of the Operations Committee for the Washington State Attorney General's Office. Previously, Peter worked as a Wall Street investment banker, including as a Vice President in the Mergers & Acquisition group at Merrill Lynch, where he advised clients on transactions totaling several billion dollars. An attorney, Lavallee served as general counsel of a NASDAQ-listed technology company and worked in private practice, including providing legal advice to political campaigns. In the 1990s, as Administrator of the Clinton Legal Expense Trust, Peter oversaw the nonpartisan legal defense fund for the U.S. President. He received his MBA from the Yale School of Management, his JD from Tulane Law School and his BA from Columbia University.